Ford presented the expected new generation of the Ford Ranger 2023. It is the fourth generation of the pickup. It has begun to be marketed at the end of 2022 as a 2023 model. It will initially be manufactured in Thailand and South Africa.
New Features
Aesthetically, the new Ford Ranger has the usual front of Ford pickups, taking its inspiration from the Maverick. Its design has more straight lines. In terms of dimensions, the wheelbase increased by 50 mm. This increase in dimensions brings with it better dynamic behaviour, a larger cargo volume and more space.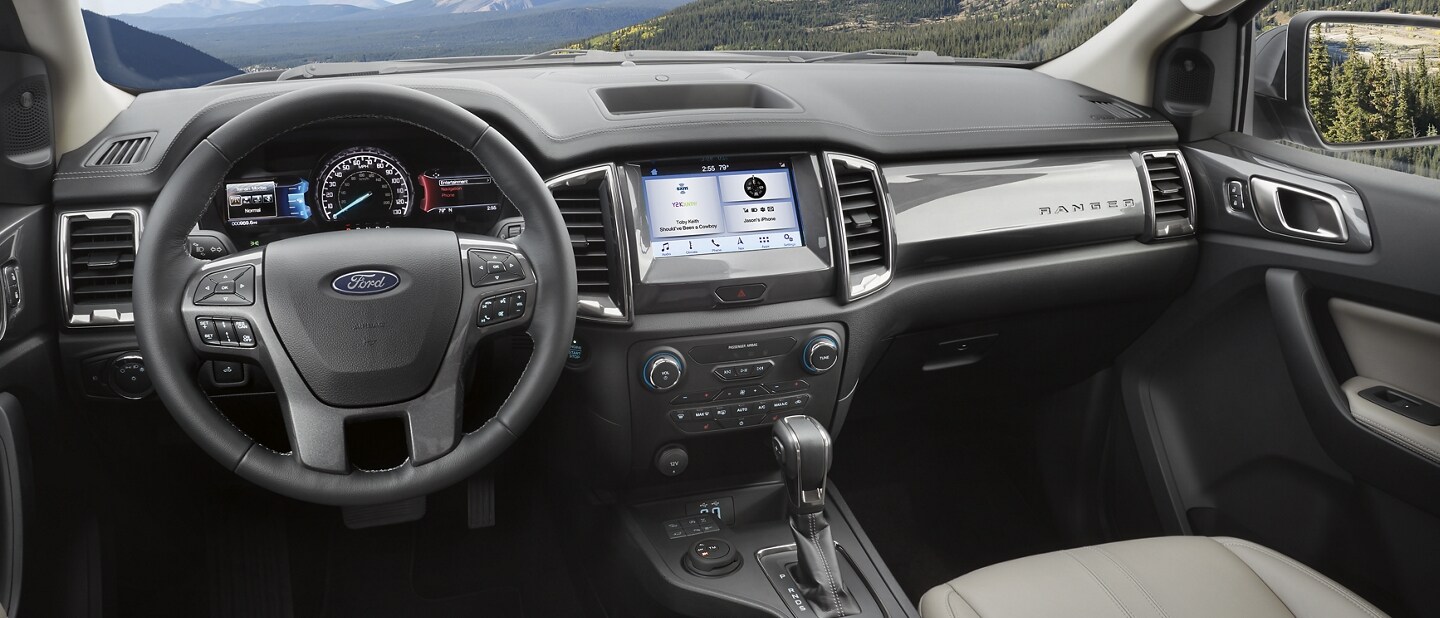 Image Source Ford Official Website
Mechanical options
On a mechanical level, it has a 3.0-liter V6 engine from the F-150. The biggest pickup in the house puts out about 250 hp and 440 lb-ft. 2.0-litre turbo and bi-turbo diesel engines and a 2.3-litre turbo gasoline version will also be available. The offer also includes a new version with 4WD, a full-time all-wheel drive system. It is a similar application that the current Volkswagen Amarok has. Versions with 4×2 traction and disconnectable 4×4 are maintained.
Now with more technology
The cabin has been completely redesigned and now features a 10.1 or 12″ touchscreen, running the Sync 4 system with wireless compatibility for Apple CarPlay and Android Auto, and support for remote updates. It also debuts a new gear lever.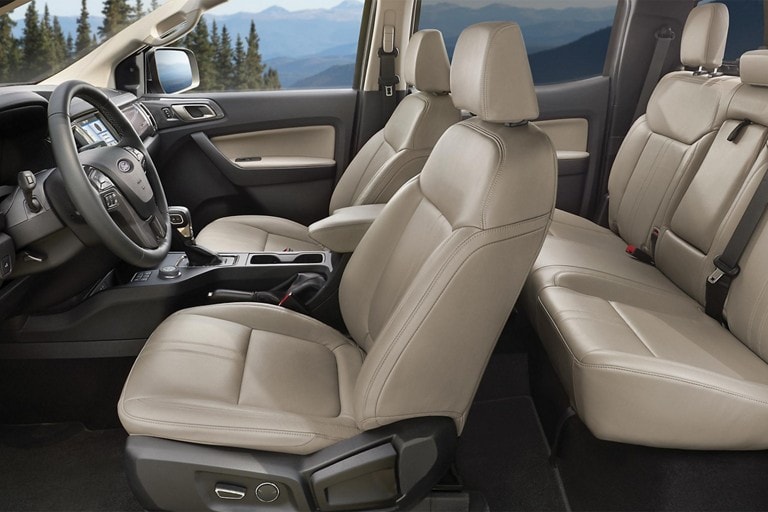 Image Source Ford Official Website
The new Ford Ranger will initially be built in Thailand and South Africa. It is available in a double cabin version (five seats) from USD $47,849. It can be chosen with three Diesel engines: 170, 205 and 241 horsepower. The main alternatives to the 2023 Ford Ranger are the Isuzu D-MAX, Mitsubishi L200 and Toyota Hilux.
 
The peripheral camera system is new in the Ranger to assist parking and driving in areas with obstacles. Also the connectivity functions that allow you to communicate with the car from a smartphone and access various services. One of the things that can be done from the smartphone is to use the new exterior lighting system to have light around the car. The 2023 Ranger project has been led by Ford's Product Development Center in Australia. Manufacturing is done in Thailand and South Africa. It is Ford's most global model, since it is marketed in 180 countries.
If you want to purchase the newest model of Ford models or you are looking for the older models, then cargebeya.com is the perfect website to check for this vehicle. On this platform, there are various types of Ford vehicles to purchase at affordable rates. You can also interact with different car vendors based in Ethiopia and other regions in Africa by offering your bid on the vehicle.